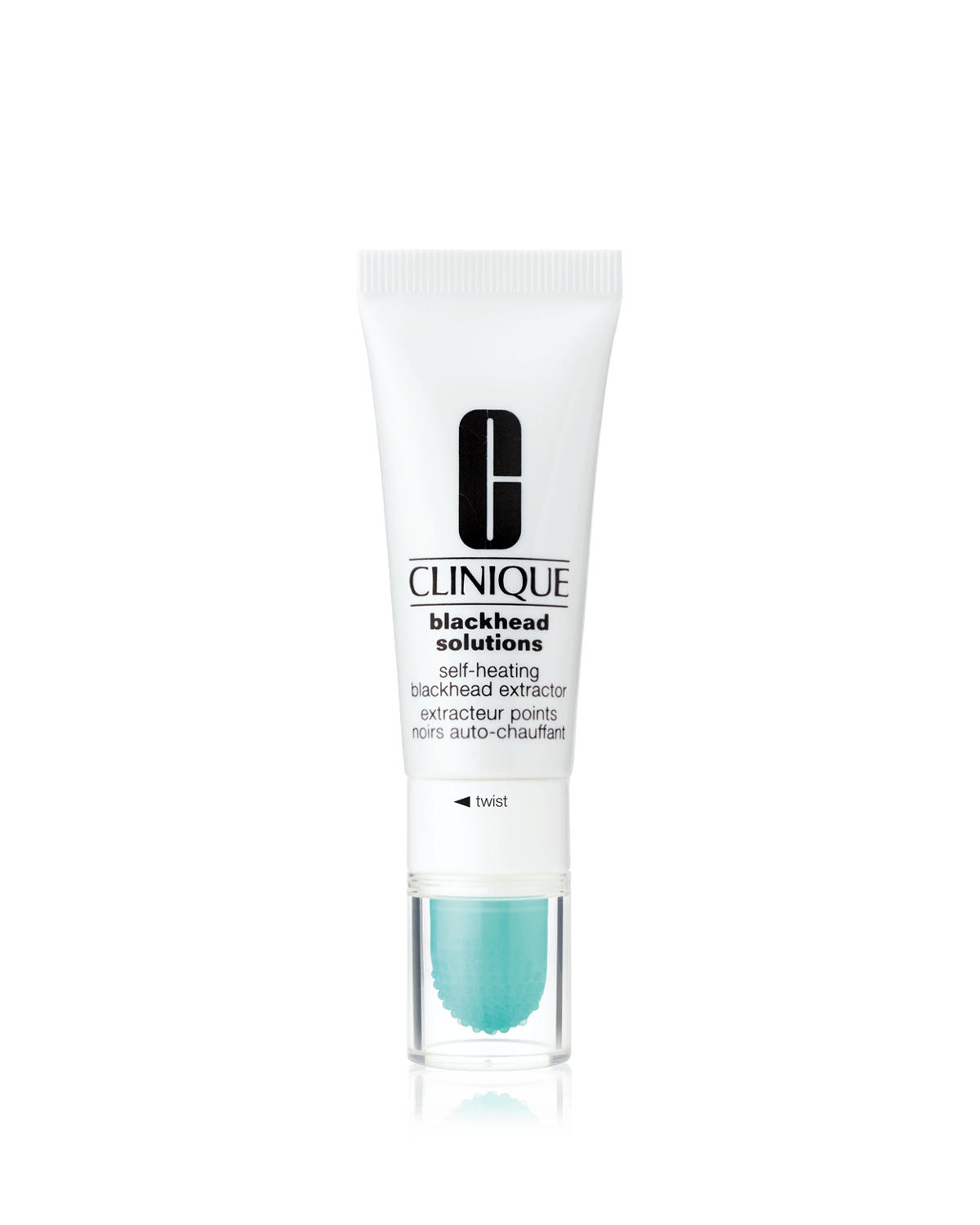 Blackhead Solutions Self-Heating Blackhead Extractor
What It Does

Gentle-yet-effective treatment extracts blackheads without pain, squeezing or damage to the skin. When mixed with water, the unique formula develops a warming sensation that gently opens clogged pores for easy removal of blackhead-causing dirt, oil and debris. Smooths the way for clearer, softer, shine-free skin. Help keep future blackheads from developing.

Key Ingredients/Technology

Thermal Active Technology helps loosen dirt to unclog pores. A potent blend of Salicylic Acid and Glucosamine clears away dead surface skin cells to prevent future blackheads, while Diatomaceous Earth, Bamboo Powder and Pumice exfoliate and resurface skin's texture. Stearyl Glycyrrhetinate leaves skin feeling calm and comfortable.

Great To Know

Allergy Tested. 100% Fragrance-Free.