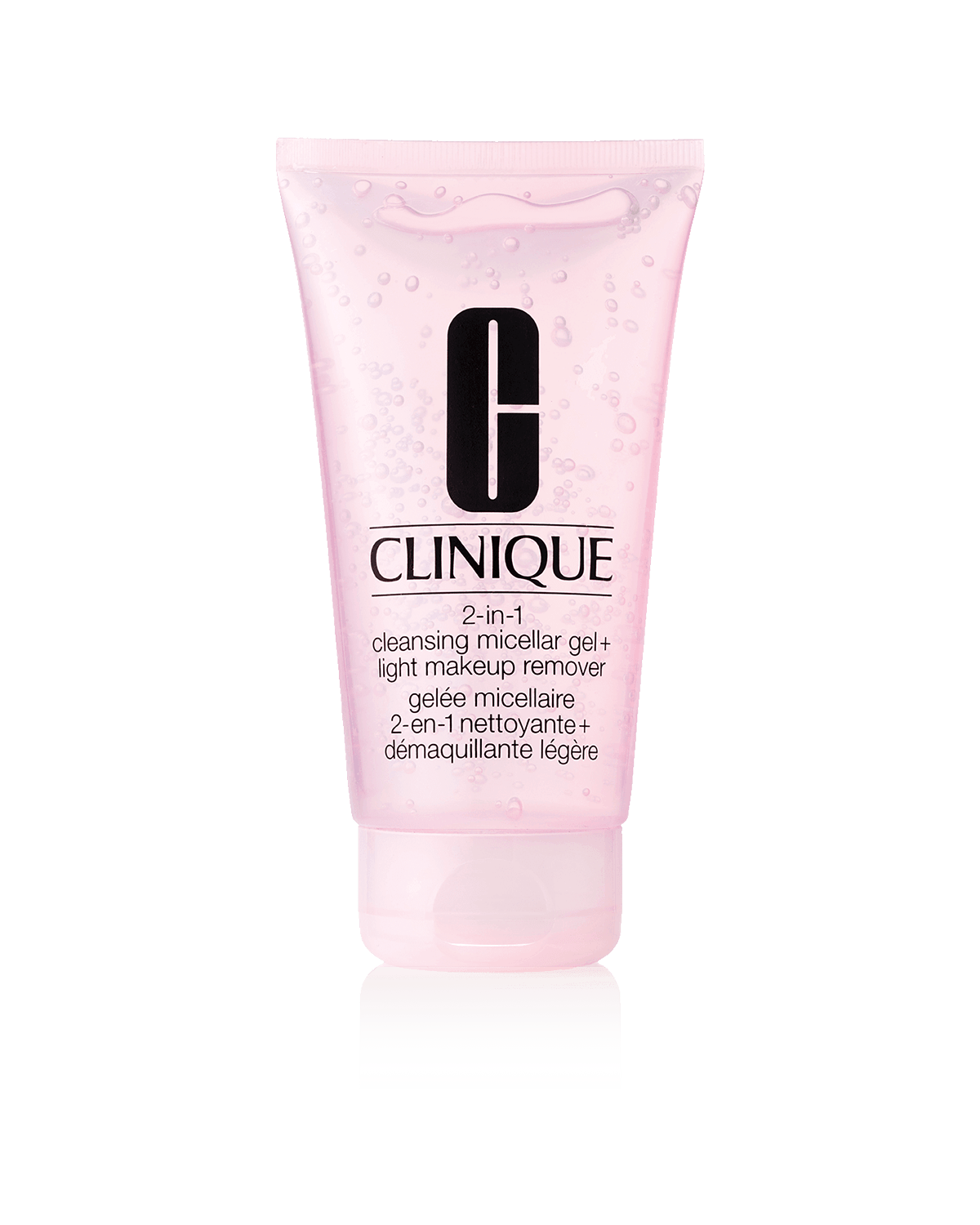 2-in-1 Cleansing Micellar Gel + Light Makeup Remover
This oil-free dual-action micellar gel breaks into water to both gently remove makeup and cleanse skin of impurities in one quick step. Leaves skin fresh, smooth, residue-free. No rinsing required.

Our Clinique Clean PhilosophyNo parabens. No phthalates. No fragrance. Just happy skin.