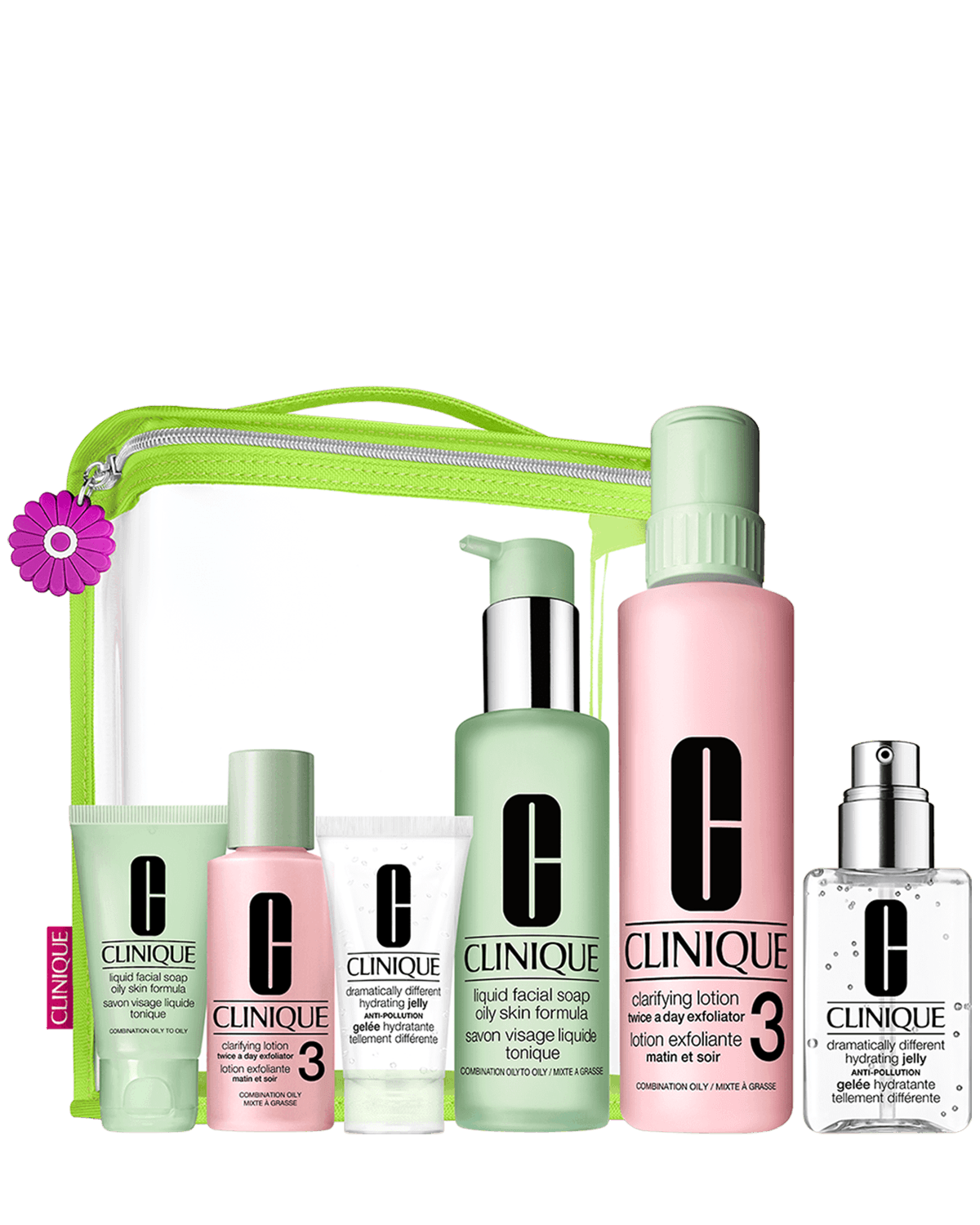 Great Skin Everywhere: 3-Step Set For Normal to Oily Skin

What It Is
The gift of clear, smooth and glowing skin, featuring anti-pollution hydration.
What It Does
A six-piece set of ultra-hydrating, anti-pollution skin care essentials for oilier skin, plus a travel-friendly bag to give drier skin exactly what it needs to be great skin. Liquid Facial Soap cleanses gently, Clarifying Lotion helps clear dulling flakes for smooth, glowing skin, and Dramatically Different™ Hydrating Jelly delivers 24-hour hydration repair plus pollution protection. A great value.
Set Includes
• Liquid Facial Soap Oily Skin Formula, 200ml
• Jumbo Clarifying Lotion 3 Twice A Day Exfoliator, 487ml
• Dramatically Different™ Hydrating Jelly, 125ml
• Liquid Facial Soap Oily Skin Formula, 30ml
• Clarifying Lotion 3 Twice A Day Exfoliator, 60ml
• Dramatically Different™ Hydrating Jelly, 30ml
• Bag